Our Local Moving Services
Affordable Residential Moving Services in Parker, CO
At American Master Movers, we provide affordable, reliable residential moving services in Parker, CO. Our experienced, friendly local movers will do everything they can to make your local move as stress-free and easy as possible. If you are planning a local move in Parker, CO and want the peace of mind that comes from hiring residential movers, contact us today!
---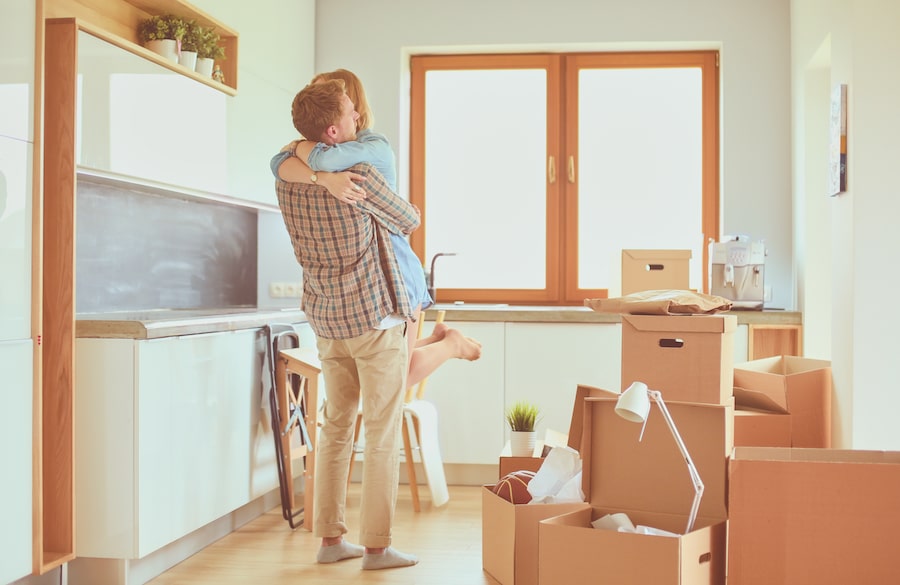 What We Offer Within Our Local Moving Services
Our residential moving services include everything you need for a quick, stress-free, seamless local move in Parker, CO. You can pick and choose the residential moving services that make sense for you, and you will never have to pay for moving services you don't need.
Packing Services:

If you don't have time to pack or just don't want to, our team can safely pack your belongings in carefully labeled boxes.

Loading Services:

Our local movers can safely load and move heavy furniture and other items.

Packing Supplies:

We provide all of the moving and packing supplies you need for your residential move, including moving boxes, tape, and bubble wrap.

Experienced Local Movers:

Our experienced, affordable local movers in Parker, CO, are standing by, ready to help make your move seamless and easy.
How Our Local Moving Process Works
When you choose us for your local move in Parker, CO, you decide what residential moving services you need, what your budget is, and your moving date. You can then contact us online to request a moving quote. One of our experienced team members will contact you as soon as possible to coordinate your residential moving services, determine if your moving date is available, and provide you with a moving quote. If you have chosen packing services, we will coordinate and schedule the arrival of our packing team. When our team arrives, they will complete a survey of your belongings and calculate the weight and packing cost.
Helpful Local Moving Tips
If you're planning a local move in Parker, CO, you can start preparing for your move and the arrival of your local moving company long before moving day! Here are some helpful local moving tips:
Create a moving budget
Start packing unneeded items as soon as possible
Donate unused or unwanted items
Carefully label boxes
Use packing paper and bubble wrap
Frequently Asked Local Moving Questions
Before you contact us for a moving quote or to schedule residential moving services in Parker, CO, take a look at our frequently asked questions:
What are the benefits of hiring movers in Parker, CO?

For our customers, the main benefit of hiring affordable local movers is the peace of mind. You don't need to stress about moving or packing, and can focus on more important things.

How do I know if I need packing services?

Our customers choose our packing services when they don't have the time or energy to pack up belongings themselves. Our packing services ensure you're ready for moving day and have all the supplies needed to keep your belongings safe and organized.

What is the best way to stay organized while packing?

The best way to stay organized is to move room by room, packing up least essential items first. Label your boxes on two sides with both the name of the room and an idea of what's inside – for example, KITCHEN – TOWELS.

What should I do with unwanted items?

If you discover you have unwanted items while packing, set these items aside in boxes labeled "donate." You can then bring them to a local donation center or arrange to have them picked up.

How can I protect fragile items when moving?

Protect fragile items by wrapping them in packing paper or bubble wrap, choosing the correct size box, and packing them carefully.

Will local movers in Parker, CO, move heavy items and appliances?

Our affordable local movers will move your heavy items and appliances. Be sure to tell us which items we are moving so we can provide you with an accurate quote.
Our Additional Services in Parker, CO
In addition to our residential moving services in Parker, CO, we also offer these additional convenient services:
Why Choose Us?
At American Master Movers, we provide affordable, reliable residential moving services in Parker, CO. Our customers are busy professionals who appreciate having some extra assistance when preparing for a local move. We can provide dependable, hard-working local movers with extensive experience in moving heavy, fragile, and valuable items for our customers.
Contact American Master Movers
If you're planning a local move in Parker, CO, contact us today for a moving quote. We also provide packing services, furniture and piano moving, corporate moving services, and long-distance moving services. For more information or to get started with scheduling your move, call us today at (720) 405-6683.
Contact us today with any questions you may have .
Contact Us With Any Questions
Our Residential Moving Services
---
As an experienced local moving company, we understand that there is a lot of stress and hassle regardless of the scope of your family's move. You have to plan, pack, move, and then unpack your entire life while attempting to maintain your normal day-to-day routine. At American Master Movers, we have helped families move throughout the area since 2014. We put our experience to work for you to ensure that your next move is handled as stress-free as possible for you. We offer a wide range of services to help you with your next move, including:
Packing Services – With our packing services, you can leave all the heavy liftings to our specialized team. To save time and stress, our movers will safely and securely package your belongings. We have a variety of packing options available to suit your specific needs.
Loading Services – Without the right equipment, carrying heavy furniture and appliances downstairs and outside can be dangerous. At American Master Movers, our knowledgeable and experienced team is well equipped to load your items into your vehicle or ours.
Packing Supplies – Having the right supplies for your move can help relieve some stress while ensuring that items are safe. We have a wide variety of moving supplies, including boxes, packaging tape, and bubble wrap.
Talk to a Moving Provider
Tips for Planning Your Next Move
---
When you're thinking about moving, you must be prepared for when moving day arrives. At American Master Movers, we have helped over a thousand families move, so we have experience providing tips to help relieve some of the stress of your next move. The next time you're thinking of moving, consider this.
Calculate your Moving Costs – Knowing how much you're spending on your move is an important part of your budget. At American Master Movers, we offer fast, free, and reliable moving estimates to our customers.
Get Rid of Unnecessary Items – Lighten your move by getting rid of items you no longer use or need. If a piece of furniture won't fit your new space, consider donating it. Yard sales are also a great way of generating extra income from your unused items.
Keep track of Your Most Needed Items – Make sure you have access to all of the essentials, such as toiletries, clothes, and mattresses.
Schedule Your Move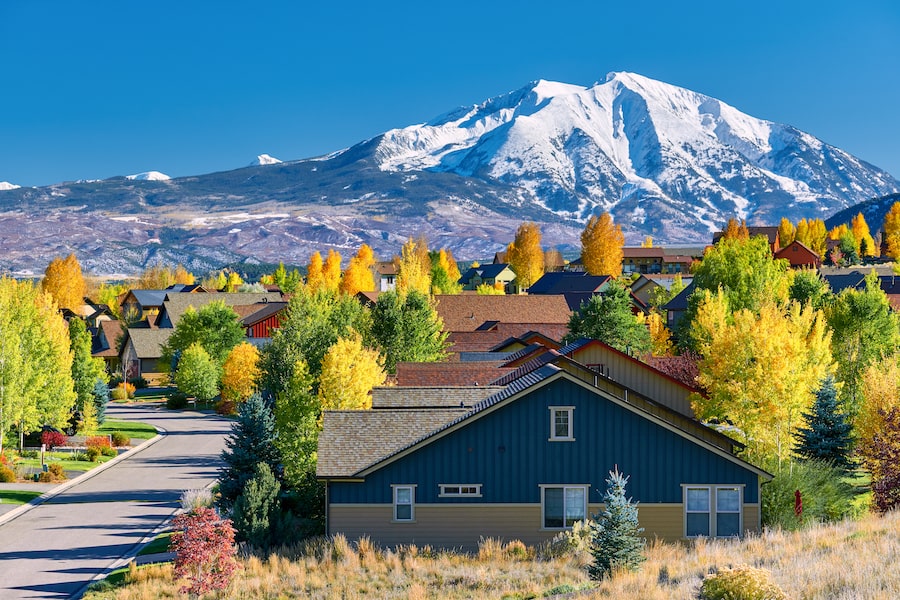 Discover
Parker is a home rule municipality in Douglas County, Colorado, United States. As a self-declared "town" under the Home Rule statutes, Parker is the second most populous town in the county; Castle Rock is the most populous (the community of Highlands Ranch, with a population of over 96,000, is an unincorporated CDP). In recent years, Parker has become a commuter town at the southeasternmost corner of the Denver metropolitan area. As of the 2010 census the town population was 45,297, the estimated population in 2019 was 57,706. Parker is now the 19th most populous municipality in the state of Colorado. Source Wikipedia