Long-Distance Movers in Parker, CO
American Master Movers Specializes in Long-Distance Moving
---
American Master Movers is based in Parker, CO, but specializes in long-distance moving services to and from other locations. Our hassle-free long-distance moving services provide a seamless experience for our clients. Our experienced team of professional movers understands the challenges related to moving long distances. From packing your belongings to transporting and unpacking them, our experts can do it all. We're sure to be extra careful about special items, and we work with you to ensure the move goes smoothly. Whether you're moving a couple of hours away or across the country, we're here to accommodate all your long-distance moving needs. We value customer service and communication, helping you choose the best service for you and keeping you informed during the duration of your move. We'd be happy to provide you with a no-obligation, free quote for your long-distance move.
Trusted Long-Distance Movers in Parker, CO
We know you don't want just anybody to move your belongings long-distance. As the trusted long-distance moving company in Parker, CO, American Master Movers has the experience, expertise, and equipment necessary to do the job right. Our team is made up of helpful agents, expert packers, and skillful movers in addition to careful van drivers. They're all trained in furniture handling techniques and safe driving so you can rest easy knowing that everything you own will arrive on time and in tiptop shape.
The Benefits of a Local Moving Company
Attempting a local move on your own is difficult enough, but a long-distance move should always be left to the professionals. A local moving company like American Master Movers can save you money and provide much better customer service than a national brand. Our affordable rates might surprise you, so be sure to get in touch with us for a free long-distance moving quote. There are a lot of aspects to moving, and the process gets more complicated with a long-distance move. Our services include planning, packing, and transporting your furniture and belongings. We hate to see you leave the Parker, CO area, but we'd be happy to assist you in getting started on the next step of your journey.
Full-Service Long-Distance Movers in Parker, CO
If the thought of moving long-distance stresses you out, don't panic. Trusting the experts at American Master Movers makes sense because we've helped so many others in situations just like you. We've got long-distance moving down to a science, and we customize the services you need based on your unique situation. Whether you're moving to another city in Colorado or to the other side of the country, we'll make your move as easy as possible. Our comprehensive long-distance moving solutions make the process so easy that all you have to do is get yourself to your new home and let us do the rest. Be sure to fill out our form or give us a call today to request your free long-distance moving quote.
Contact us today with any questions you may have .
Contact Us With Any Questions
Need Help Moving?
Why You Need A Professional Moving Service To Help
---
Moving across town? American Master Movers has you covered. We can help you pack up your belongings and unload them into your new home or apartment. Our movers are well-equipped to handle bulky and heavy furniture, so you don't have to. Our team is here to help you walk into your new home stress-free.
Talk to a Moving Provider
Why You Should Choose American Master Movers
As Your Moving Provider
---
American Master Movers has earned a reputation for being the area's leading moving specialist because of our broad expertise and commitment to excellence. We deliver unrivaled customer service from the initial quote through the completion of your move. Our movers will treat your belongings as if they are our own, so you will never have to worry about damages in transit. Furthermore, we know moving can be expensive, so we offer affordable services that fit within your budget.
Schedule Your Move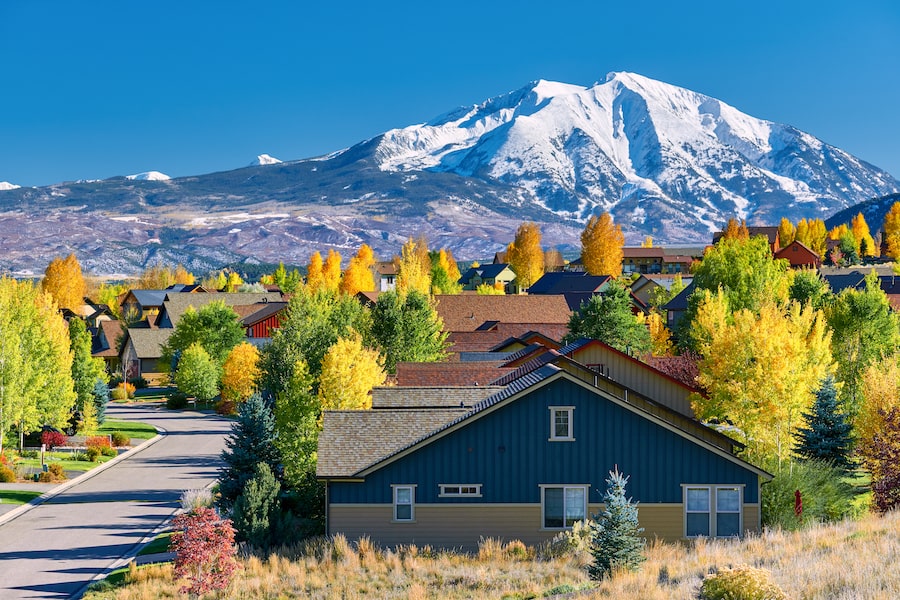 Discover Parker
Parker is a home rule municipality in Douglas County, Colorado, United States. As a self-declared "town" under the Home Rule statutes, Parker is the second most populous town in the county; Castle Rock is the most populous (the community of Highlands Ranch, with a population of over 96,000, is an unincorporated CDP). In recent years, Parker has become a commuter town at the southeasternmost corner of the Denver metropolitan area. As of the 2010 census the town population was 45,297, the estimated population in 2019 was 57,706. Parker is now the 19th most populous municipality in the state of Colorado. Source Wikipedia